Tactical Prototype XXVII dead to MLF (Feb. 23, 2009)
With Tinkerson dead, we opted to take the traditional approach in preparing for Prototype - with cheesy 80s movie clips!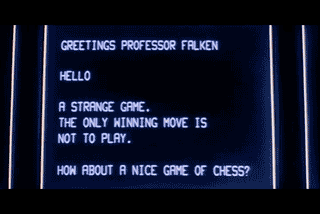 Newly invigorated by the WOPRs challenge, we tasked our best and brightest (i.e., sober) players with mastering the chessboards. Krrak applied his years of chess experience in deftly maneuvering the pawns to their proper places. Batmonk - he brought an edgy but no less effective approach to the game: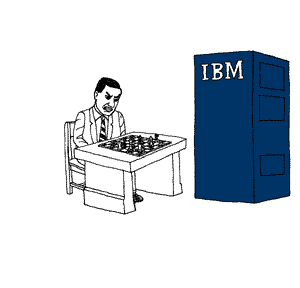 After getting the chessboards under control, we turned our attention to beating down Prototype. We diligently chipped away at his health, easing up only when he turned agggressive:
(Yes - we are taking applications for a new staff photographer position, but on the plus side, I do think our sketch artist is coming along quite nicely.)
When the dust settled, Proto fared no better than Tinker before him:
Meldrath then extended us a warm welcome, typos and all...
[Mon Feb 23 21:07:43 2009] Meldrath the Malignant shouts 'Well, if you're quit done making all that noise, why don't you come into my laboratory and we can talk about how each of you would like your animated corpses to be dressed.'
Thynian took him at his word and, well, this wouldn't have been my first choice:
It did, however, seem to distract Meldrath, as we took him down to 6% on our first attempt. Yes, the bell tolls for thee Meldrath....