I found some old screenshots of WAY back in the day!!!!! For those of you that are relatively new to eq, check out how we used to play everquest muahahahaha!!
This first one was taken originally because Archangelv (some of you might remember him, he played Sandayan/Scourch in MLF, but hasn't played now in quite some time) was actually a level above me! It's been a long going joke about him actually keeping caught up on eq with me hehe!
For those of you that didn't know, you see how the entire screen is filled with the spell book? That's how you had to meditate, you had to be sitting down, and looking at that book without being able to see anything (like mobs wandering that will eat your face). Ahhhh the good ole days.
This next one I have to post because well ... Look at the auction! Ravenscale armor woot! That was uber back in the day.
I miss the days when GMs actually participated with players for little events, like for example; An in-game wedding!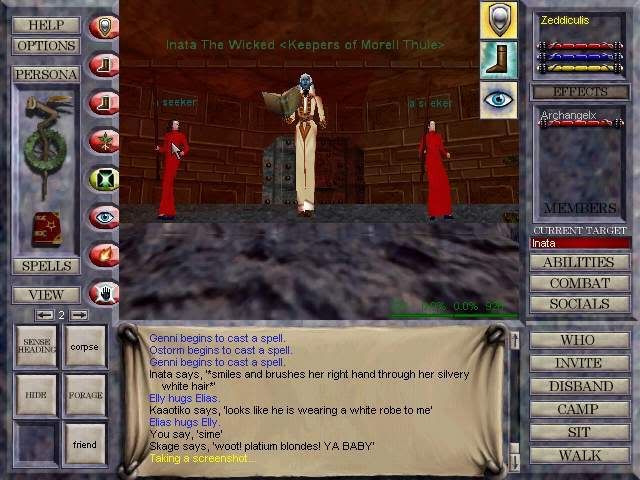 Pretty colors!
My first server was PvP on Tallon Zek. This pic is a pic of a bunch of my "darkie" allies preping to go raid the lightie town of freeport!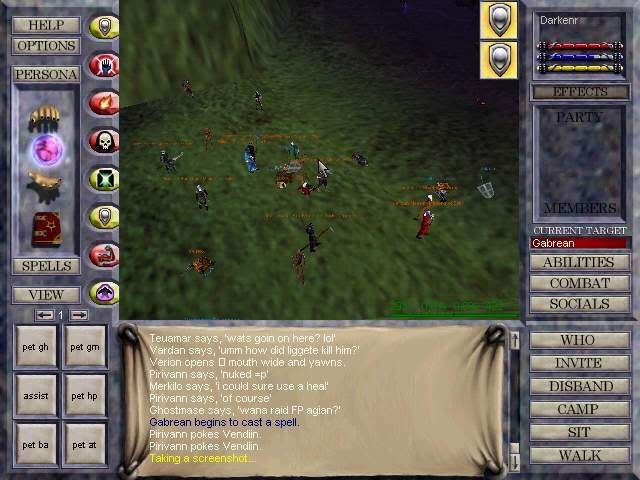 Yes I was obsessed with pet classes back then too hehe! My first pet class only group killing cyclops in Rathe Mountains!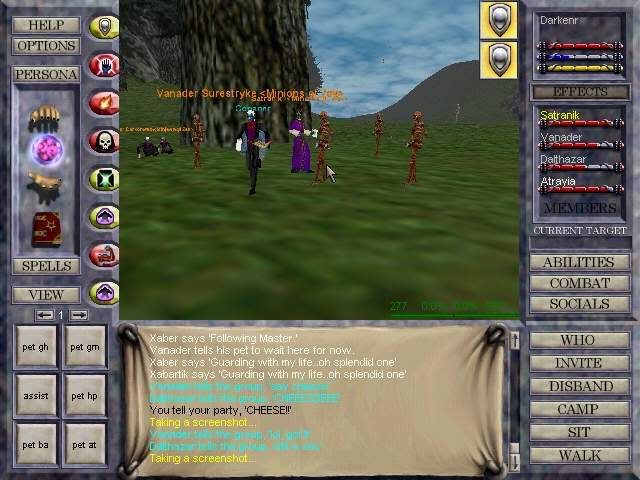 TERRORANTULA!!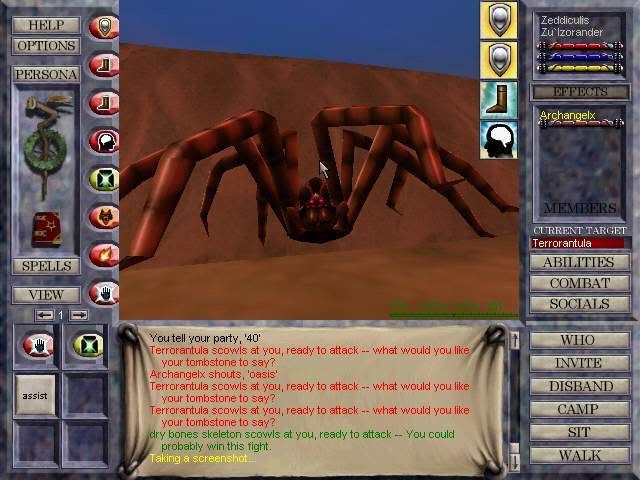 And last for right now because I'm tired and want to go to sleep. My very first SOLO spectre kill!! I felt so uber.