We got back Monday morning from our Florida hog hunt. CW, Phinder, my wife and I hunted. CW never saw one so, he didnt get a chance to bag one. The rest of however, did. Here are some pictures of the ones that my wife and I killed.
This was her first kill ever. A well placed shot in the ear at 40 yards with her Savage .243 that I got her for Christmas. She was shooting 95 grain Nosler Ballistic tips which I hand loaded. The hog was 165 lbs.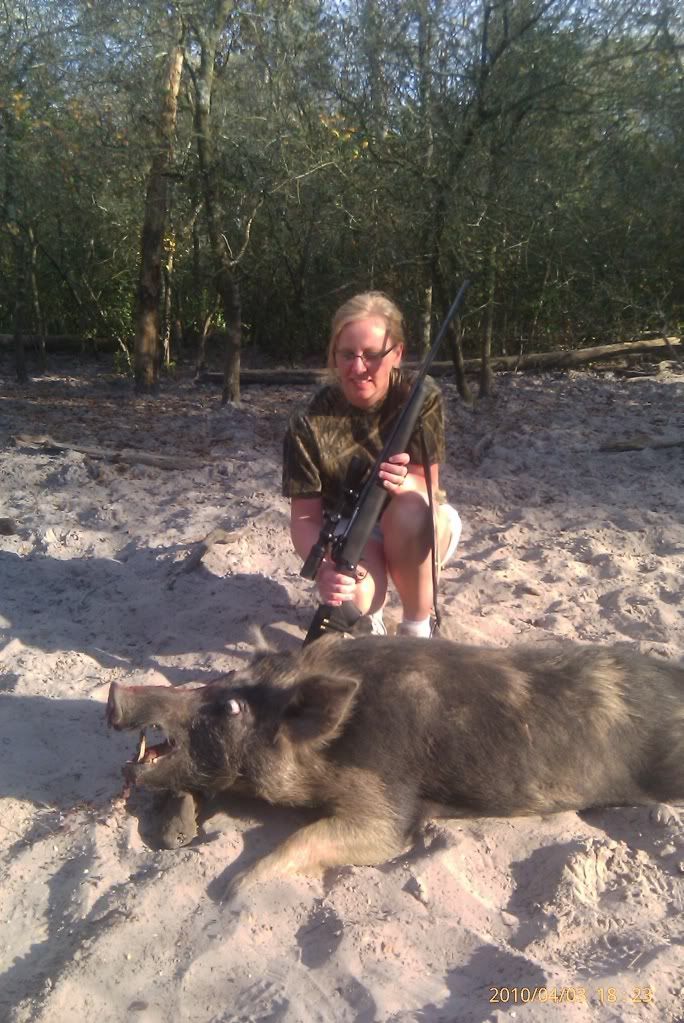 I got this guy with my .300 RSAUM. 50 yard head shot. He weighed 125 pounds and had HUGE cutter tusks.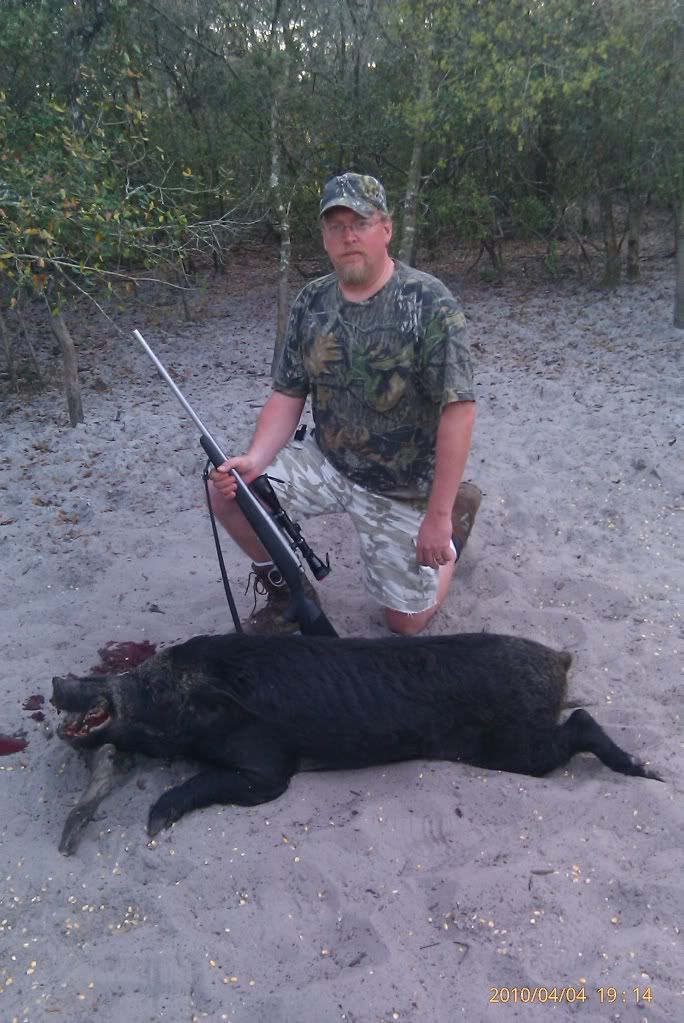 Check out the cutters.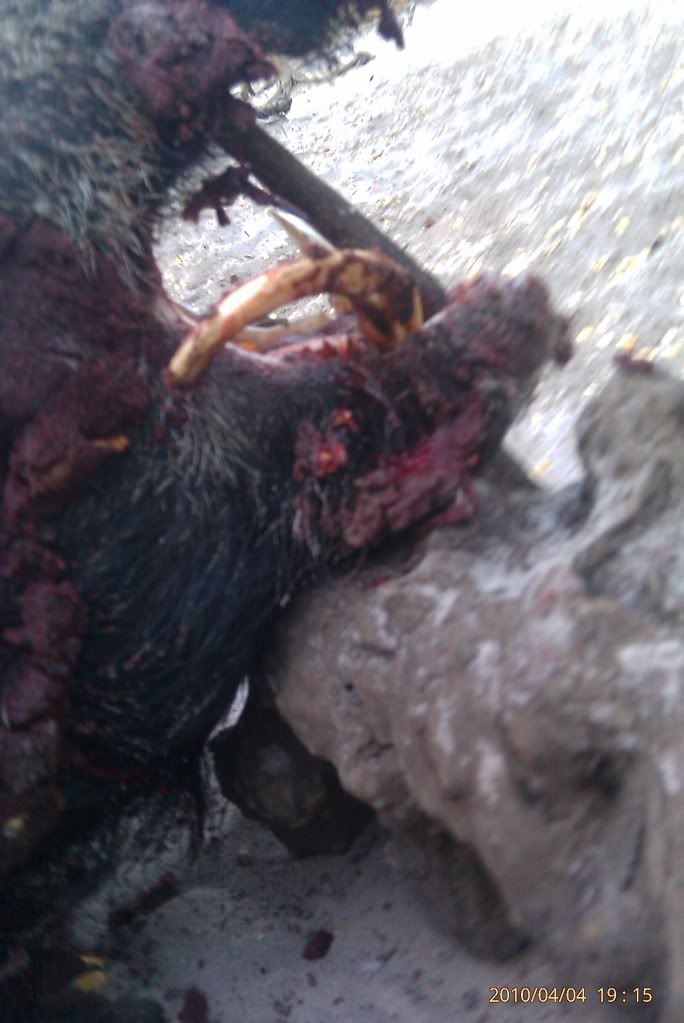 A very cool pic of my wife sighting in on some hogs.
Phinder got one too but, I dont have his picture to post.